Envisioning What's Possible
Through Clean California, Caltrans is making a serious investment in litter eradication, community engagement and education to ultimately transform unsightly roadsides into spaces of pride for all Californians. It takes direct aim at the continuous trash generation that has overwhelmed the significant investment of time and resources by Caltrans and its partners collecting, recycling, and disposing of litter and hazardous waste.

Beautify our state's transportation network through art and litter clean-up projects in underserved, rural and urban communities throughout the state
Clean California will remove an additional 1.2 million cubic yards, or 21,000 tons, of trash from the state system alone. This much trash:
Fills 81,000 garbage trucks

Fills the Rose Bowl 3 times

Fills enough trash bags to cross 3,000 miles — the length of the U.S. from east to west

Weighs the equivalent of 135 Statues of Liberty
To report an area that needs litter removal, please submit a Customer Service Request.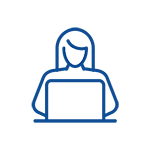 Create career opportunities and jobs for veterans, students, artists, people experiencing homelessness, and those re-entering society from incarceration


Clean California jobs available on CalCareers

Significantly reduce litter along state highways, local roads, tribal land, parks, pathways and transit centers
The Adopt-A-Highway program, which began in 1989, has been one of the truly successful government-public partnerships of our time. More than 120,000 Californians have cleaned and enhanced over 15,000 shoulder-miles of roadside. Participation can include one or more of the following activities:
Removing litter (work frequency varies with location).
Planting and establishing trees or wildflowers.
Removing graffiti. Controlling vegetation.


Caltrans' Adopt-a-Highway Program