Caltrans is investing in removing litter, creating jobs, educating the public and engaging the community to transform unsightly roadsides into spaces of pride for all Californians.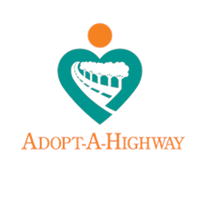 Adopt-A-Highway
The Caltrans Adopt-A-Highway Program provides an avenue for individuals, organizations or businesses to help maintain sections of roadside within California's State Highway System.
Help maintain our highways with the Adopt-A-Highway Program, complete an online volunteer application:
Learn More, including about the up to $250 incentive stipend.

Adopt-A-Highway
Accepting applications to help maintain our highways! Get more information or sign up
Volunteers can receive up to $250 per litter clean-up event held at adopted sites.

Local Grant Program
The Clean California Local Grants Program will hold an application workshop to provide potential applicants with technical assistance.
Funds for your local community to beautify and improve local streets and roads, tribal lands, parks, pathways, and transit centers to clean and enhance public spaces.

Jobs

Tell Us!
Upcoming Clean California events
Featured Video