Free Dump Day - Lake Forest, Jan. 29, 2022
Clean California Free Dump Day
Page text body will be here.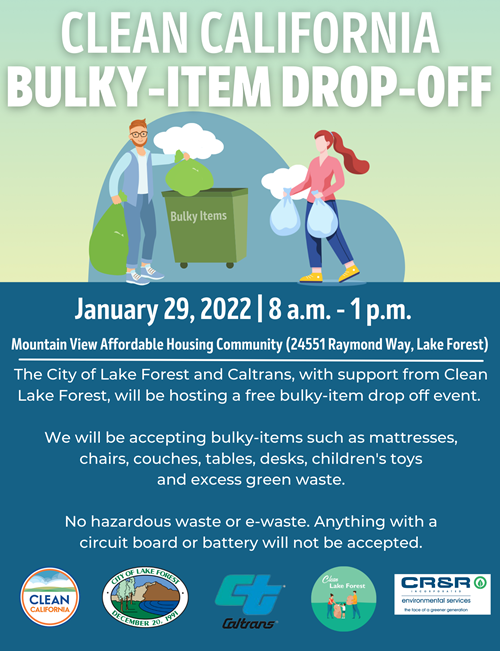 Caltrans District 9 - Barstow Maintenance Station
Saturday, January 29, 2022 8:00 a.m. - 1:00 p.m.
The City of Lake Forest and Caltrans, with support from Clean Lake Forest, will be hosting a free bulky-item drop off event.
We will be accepting bulky-items such as mattresses, chairs, couches, tables, desks, children's toys and excess green waste.
Location:
Mountain View Affordable Housing Community
24551 Raymond Way
Lake Forest, CA 92630