Dump Day Lake Forest Saturday December 10, 2022
Dump Day Lake Forest Saturday December 10, 2022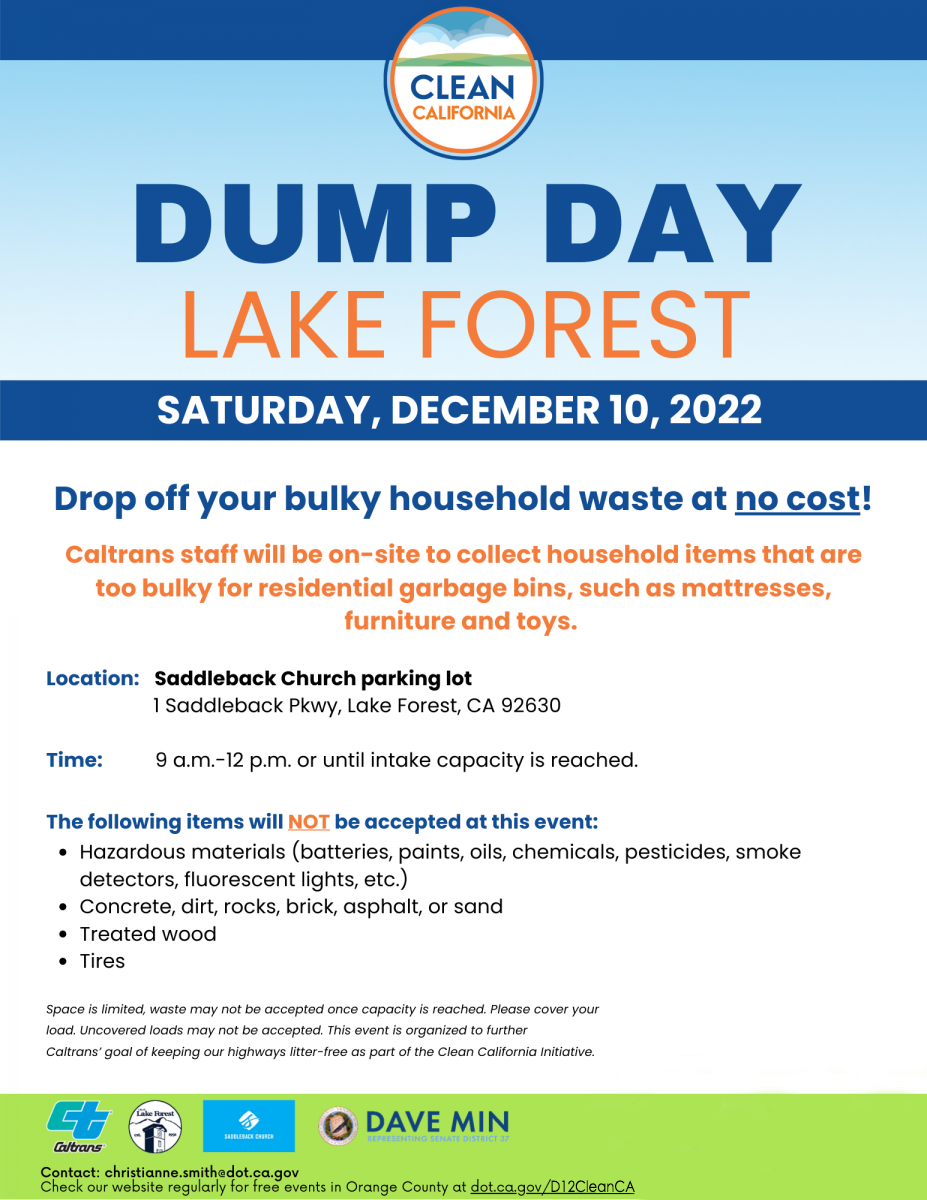 Drop off your bulky household waste at no cost!
Caltrans staff will be on-site to collect household items that are too bulky for residential bins, such as mattresses, furniture and toys.
Location: Saddleback Church parking lot
1 Saddleback Pkwy, Lake Forest, CA 92630
Time: 9 a.m. - 12 p.m. or until intake capacity is reached.
The following items will not be accepted at this event:
Hazardous materials (batteries, paints, oils, chemicals, pesticides, smoke detectors, fluorescent lights, etc.)
Concrete, dirt, rocks, brick, asphalt, or sand
Treated wood
Tires
Space is limited, waste may not be accepted once capacity is reached. Please cover your load. Uncovered loads may not be accepted. This event is organized to further Caltrans' goal of keeping out highways litter-free as part of the Clean California initiative.
Contact: christianne.smith@dot.ca.gov
Check our website regularly for free events in Orange County at District 12 Clean California