Caltrans District 8 Free Dump Day
Caltrans District 8 Free Dump Day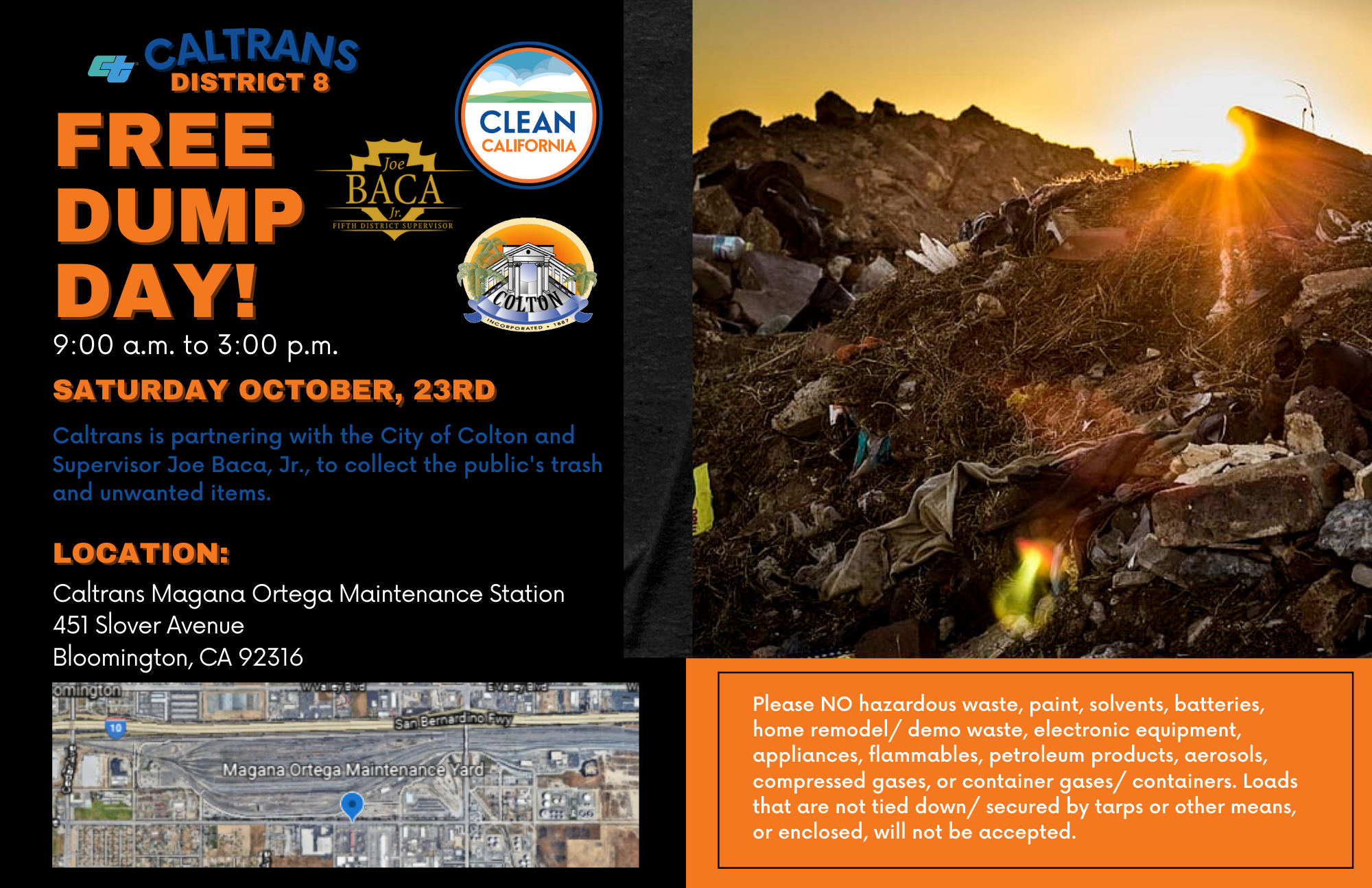 Saturday, October 23rd
9:00 a.m. to 3:00 p.m.
Caltrans is partering with the City of Colton and Supervisor Joe Baca, Jr., to collect the public's trash and unwanted items.
Location:
Caltrans Magana Ortega Maintenance Station
451 Slover Avenue
Bloomington, CA 92316
Please no hazardous waste, paint, solvents, batteries, home remodel/demo waste, electronic equipment, appliances, flammables, petroleum products, aerosols, compressed gasses, or container gases/containers.
Loads that are not tied down/secured by tarps or other means, or not enclosed, will not be accepted.